Corporate & Business Entertainment
Live music at any business event will create a friendly and warm ambience. What better way to delight your guests than with the elegance and sophistication of a live string quartet. Your guests will feel relaxed and welcome and it is the perfect ice-breaker for making new acquaintances and ensuring your clients remember your function.
Whether it is an intimate business dinner, a high profile product launch or a celebration party, Arco String Quartet's versatility and total professionalism will create exactly the mood and atmosphere you want. From our extensive and eclectic repertoire, we can provide music ranging in styles from Classical for the sophisticated dinner function, easy listening and jazz for the more informal gathering, through to pop and show tune covers for the more dynamic business event.
Arco String Quartet have had years of experience providing the perfect ambience for our business and corporate clients and have performed at many private and public gatherings throughout Ireland; in venues from the Irish and British Embassies in Dublin, Stormont Buildings and the City Hall in Belfast to the Victoria Square shopping centre.
Arco String Quartet will add that extra touch of class and sophistication and will captivate and thrill your guests in such a way that yours will be a business function they will long remember. We have a PA system we would use to enhance the sound of the quartet and make more of a feature of the entertainment. If you have an AV company for larger events it is easy for them to take a feed from our mixing desk to put the sound through their speakers around the room.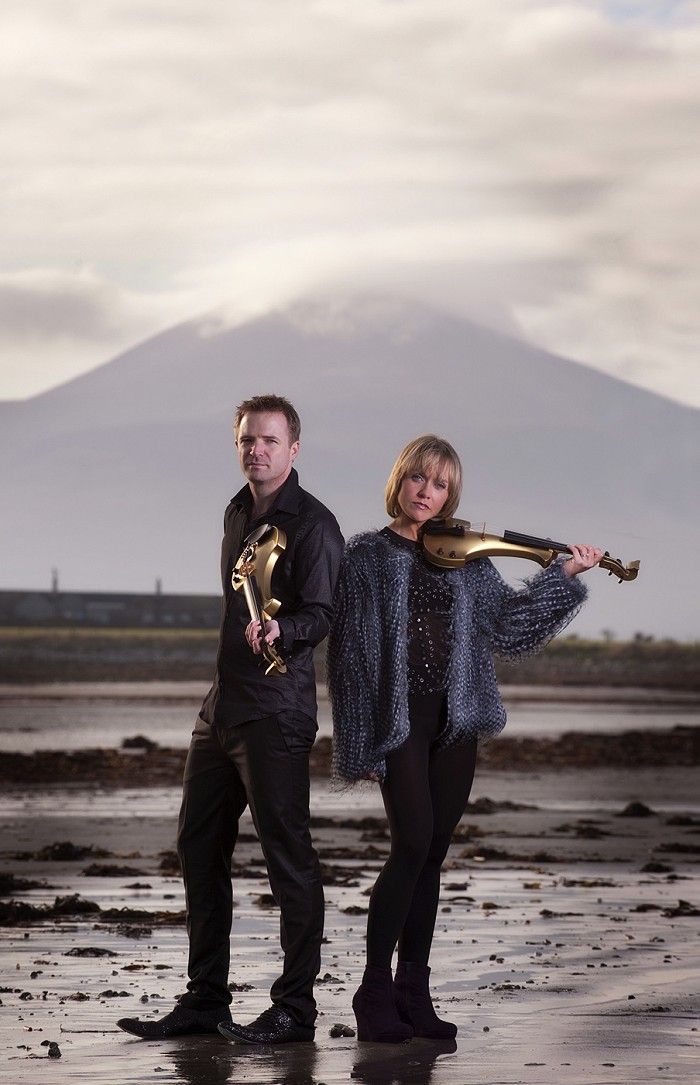 ---
Arco Electric
Arco Electric is a high impact, high energy showcase performance of rock anthems and Celtic rock tunes performed with backing tracks and electric wireless instruments allowing us to move freely around the stage/room. It showcases a completely different style of music and is a great contrast to our string quartet performance. Our set is usually around 20 minutes of music. We do require a Soundman (or AV company) and larger PA to be provided for this performance.
Our tracks include Queen - Don't Stop Me Now, Guns 'n Roses - Sweet Child 'O Mine, Live and Let Die, Riverdance, Thin Lizzy - Whiskey In The Jar, Christie Moore - Ride On, 500 miles by The Proclaimers and a lively set of rocked up traditional tunes called Seven Wicked Reels.
You can see the videos of Seven Wicked Reels and Don't Stop Me Now here. We also have videos of Sweet Child 'O Mine and Riverdance if you click on the Youtube link below.